About
About Service First Fitness Equipment Repair
We are a woman owned and operated with HUB certification for over 11 years in the DFW area. We also extend out from Abilene to Longview, from Durant, Ok down to Austin and anywhere in between. Our technicians have anywhere from 5 to 30 years of experience. We have an amazing office staff that will take care of all your fitness equipment needs. Service First has a passionate team of experts that is small and personable enough to provide smart, quality fitness solutions of a large company. We are a very harmonious group that enjoys being around each other, especially at our annual Christmas party!
Service First Promises
We can't promise we won't make a mistake, but we can promise we will always make it right.
We promise to hold ourselves, vendors and partners accountable.
We promise to always maintain open and honest communications.
We promise to always make your experience fun and friendly.
We promise to always continue to learn, develop and grow our business, relationships and capabilities, as well as ourselves.
Meet the Team
We currently have five technicians and two office staff that have been with us from 5 – 11 years. We are a close knit team that enjoys being around each other. There is no lack of hard work in our group, but we always find the time to have some fun as well. We strive to lift up each other and have a work environment that we enjoy being a part of.
Lucas Blasio has been a tech in this industry for 20+ years. He is the Senior Tech for our Dallas side of the metroplex. He has been with Service First since February of 2010 and another 7 years with the previous owner, Hoss Maass. He is married with 2 boys and 1 grandson he is very proud of.
Branden Collins has been with Service First since October of 2016 servicing the Dallas side of the metroplex. He recently has started covering East Texas out around the Longview area, helping us expand and bring our services to East Texas. He is married to the beautiful Kokki.
Craig Scudder has been with Service First since October of 2020. He comes to us from the YMCA bringing over 20+ years with fitness equipment management and repair. He has been a valuable addition to our team and is married with 4 daughters.

Bobby Barrett has been with Service First since July of 2017, when we decided to support the customer base from Fitt Exercise as their owner retired. He has 3+ years of repair and installation while he was with Fitt. Warehouse Bob as we affectionately call him, manages our incoming parts for the Dallas warehouse and continues to help in the field as we need him.
Our Office Staff
Hoss Maass who owned Service First for 7+ years prior to joining Leah's team in February of 2010 ran the field techs as well as serviced equipment until he retired from the field in 2015. Today he manages the technicians and handles processing of all our work orders. His background is 30+ years in the fitness industry where he started building treadmills right here in North Texas. He is married with a blended family of 5 children and all the grandbabies keep him a busy man.
Debra Chesnust is our Office Manager who came to us in June of 2013. She is the friendly voice all of our customers have come to recognize and count on every day as she schedules and handles any praises or concerns they may have. She is always there to help Service First in any way that is needed. She is married and has 3 children and 4 grandchildren she is extremely fond of.

Meet the Wheeler Family
Leah Wheeler is married to Clint and has 4 very active children. Their oldest is Lindsey who is married and lives in Seattle, WA. Their twins are Caden and Mackenzie who are in high school at Joshua, TX and the youngest is Beau who is 9, also in Joshua. She has an Accounting degree from the University of Texas at Austin. She has 20+ years experience in the Fitness Industry. She has owned Service First for 11+ years.
Clint Wheeler is married to Leah with their 4 children above. He brings the finance background to Service First with his degree from Baylor University. He spent the first part of his career in the Fitness industry managing Body Works Fitness. He then moved to the corporate management world for Kehe Foods, where he was Vice President of Supply Chain for 12 years. Today he helps us out with his finance, accounting and management experience and is full partner of Wild Hare Remodeling based in Austin, TX.
What Types of Companies Can We Service?
Multi-Family Housing
Universities and Colleges
Corporate WellnessCountry Clubs
City Recreation Centers
Police and Fire Departments
Hospitals & Rehabs
Hospitality Industry
HomeOwners' Associations
High Schools
Small Gyms
Some Manufactures We Service: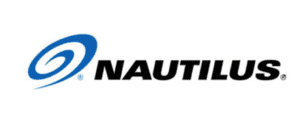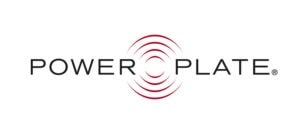 Types of Equipment We Service
Treadmills
Ellipticals
Stairclimbers
Rowers
Crosstrainers
Steppers
Exercise Bikes
Arc Trainers
Spin Bikes
Strength Equipment
Servicing equipment the right way is our goal. We want to make sure to give you and your gym the best possible options in terms of repairs and maintenance, by objectively looking at the equipment, and giving you the absolute best possible solution. At Service First, we know fitness equipment solutions better than any other provider in the Dallas Fort Worth area. Because of our experience, reputation, and ability to provide affordable solutions for you, you can rest easy knowing that your maintenance, or even your repairs when an emergency occurs are in the best hands with the team here at Service First. We are always serving your needs FIRST – above all else.